Economic uncertainty continues, both in emerging and developed markets. Globalization, sustainability, technology, and other factors may significantly disrupt the business environment. Are you looking for capital to grow your business, expand into new markets, or strengthen your balance sheet?

No matter the size of your business and wherever you are in the entrepreneurial journey, we have the legal experience you need. Our law firm provides tailored, strategic, practical, and innovative advice to help clients achieve their goals. Each of our clients is unique, and we take the time to understand their strategic vision, goals, and potential challenges. We apply our experience and judgment to fast-changing circumstances to deliver insight and practical solutions.
Whether you are a Fortune 500 company, family-run business, start-up, or small business, our approach is the same—we bring commercial acumen, strong expertise, and relevant advice to every corporate aspect of your business across the incorporation-to-exit life cycle. We provide complete and innovative solutions to clients and cover all key corporate law specializations, allowing our clients to enhance value, minimize costs, and positively position themselves for the future. We regularly provide comprehensive advice on corporate law matters from the very outset—incorporation, relevant permissions and business licenses, update of bylaws, elaboration and negotiation of shareholder agreements, remuneration systems for statutory bodies, or any other needs that may arise in day-to-day operations, up to the termination of your company.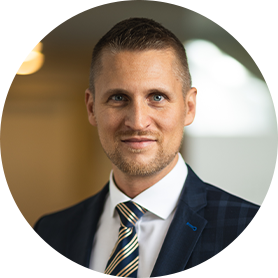 Founder & Managing Partner
Commercial relationships lie at the heart of a successful organization. Commercial contracts deal with the predictability and clarification of party rights and obligations, the risk distribution between the parties when performance is not according to plan, and the effects of a party not fulfilling its obligations. Your contracts should reflect how you want to do business and assist in mitigating risk. It can be tempting to download a template and hope for the best, but you can't download sound advice. We can structure and review all types of commercial contracts to ensure that your long-term interests are adequately protected, considering our clients' businesses and strategic activities. We advise on the most complex and business-critical deals for all types of clients, from corporations to individuals.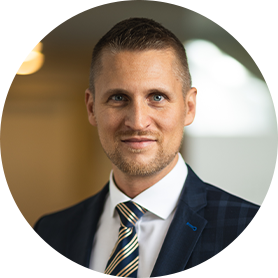 Founder & Managing Partner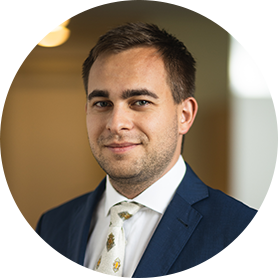 Acquisitions & Investments
Mergers and acquisitions are essential for a healthy and competitive business environment. The buyer gets access to new technology, expertise, or a new industrial or geographic market, while the seller can focus on developing its core business or reallocating its investment. Successful transactions create blooming businesses that grow and increase profitability. Our law firm advises on a broad spectrum of corporate work—from internal corporate structures and shareholder relations, to the acquisition and sale of businesses, and the transactions related to financial investments. If used wisely, restructuring offers many possibilities to turn a business around. With the help of our firm, you get the best chance to do just that, serving the interests of the company and its creditors.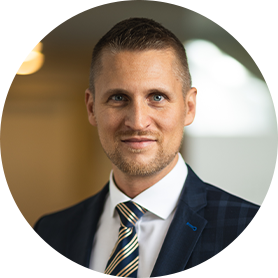 Founder & Managing Partner
Real Estate & Construction
Combining industry knowledge with a practical and collaborative approach to problem-solving can be a game changer, whether you are considering office, retail, industrial, logistical, residential, or any other type of space. We speak the language of real estate, and understand it as a vehicle to deliver your business strategy. We regularly advise our clients on the sale, purchase, or lease of real estate, assist with elaborating and negotiating related documentation for real estate financing, and advise on proceedings with the cadastral office. Moreover, we provide comprehensive advice relating to construction law and represent our clients in administrative and judicial proceedings.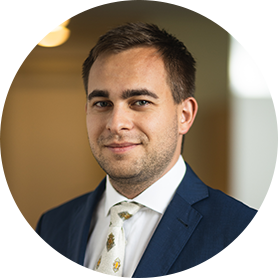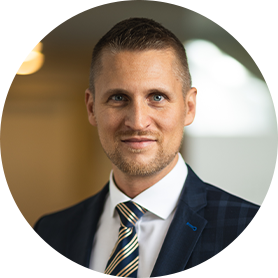 Founder & Managing Partner
Flexibility is the currency of the modern world. As work moves beyond traditional paradigms, we are witnessing a significant evolution in the types of work people do, and where and how work gets done. As an employer, you are confronted, almost daily, with employment law and tax-related issues. You can rely on us in extraordinary situations, as well as for day-to-day employment matters—employment and executive agreements, remuneration systems, employee privacy, confidentiality and non-competition issues, discrimination, whistleblowing concerns, agency workers, collective redundancies, individual dismissals or reorganization and employee transfers. We also cover the full spectrum of immigration law: whether you are an entrepreneur starting a business in Slovakia, a corporation transferring staff here, or a family moving to Slovakia, our law firm's immigration services can assist you in the simplest to the most complex of matters.
Intellectual Property & Technology
The company of today is focused on the technology of tomorrow. The evolution of technology has never moved faster, and the regulations around it are becoming increasingly complex. Continuous innovation is essential if organizations want to take full advantage of new opportunities, making it crucial for companies to become more efficient and creative in developing, sourcing, and using technology. We assist with every aspect of our client's technological needs, including data security and privacy, licensing, data breach remediation, copyright, trademarks, patents and trade secrets, regulatory compliance, and antitrust.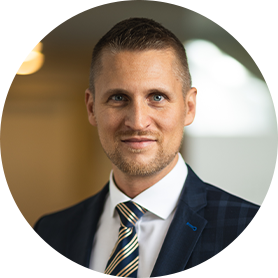 Founder & Managing Partner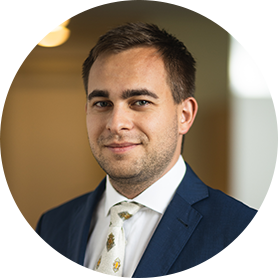 Regulatory frameworks are constantly evolving across sectors and around the world. We recognize how overwhelming it can be to navigate today's regulatory environment and capitalize on opportunities effectively. Our regulatory expertise means that we don't just understand regulation, but can shape, challenge, and navigate it. Just as we can help our clients to understand, identify and deal with the regulatory risks affecting their businesses, we can help growing businesses leverage regulation and become stronger. We maintain professional relationships with all state and municipal authorities vested with regulatory functions.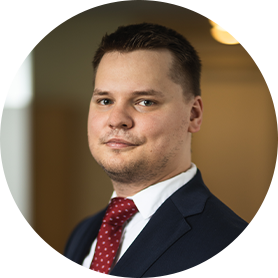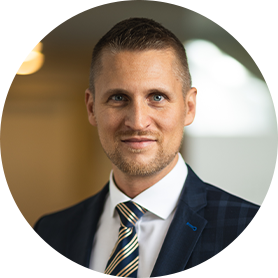 Founder & Managing Partner
Do you own a family business? Are you an entrepreneur? Perhaps a high-net-worth individual? If so, you no doubt face complex legal regulations related to your business and personal wealth, whether your goal is tax efficiency, asset protection, or the orderly transfer of wealth to the next generation without disrupting business continuity. These are not questions that should be answered based solely on business considerations: family values, emotions, and personal interests also play an important role and must therefore be considered. For example, a family foundation or trust fund is a significantly flexible instrument through which the settlor can implement their intentions for earmarked assets. Indeed, it is the settlor who, within the limits of the law, determines the conditions of the trustee's activities and the extent of their influence on the disposal of earmarked assets.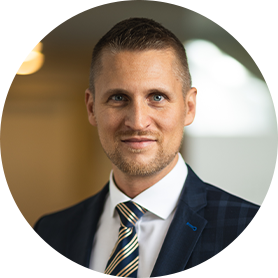 Founder & Managing Partner